Things got awkward at the Met Gala on Monday night between Demi Lovato and Nicki Minaj.
And it must have been REAL dramatic because now Demi Lovato is vowing to never attend another Met Gala.
Here's what happened:
On Monday night, Demi Lovato and Nicki Minaj both showed up to the Met Gala looking like the fire emoji come to life.
At first, she shared the image alongside this caption, which not only referred to how "awkward" she looked, but the use of #whatsgood seemed to refer to Nicki – who famously used the line when she called out Miley Cyrus at the MTV VMAs last year.

When commenters began speculating about just what it all meant, Demi updated the caption.

All fine, right?
And people had a lot of opinions. Some defended Nicki…

Others were angry at her….

But then things seemed to get messy, with Demi commenting on the photo with these seemingly sarcastic emojis:

She then switched to Snapchat where she shared this image and caption – which seemed to be aimed at Nicki.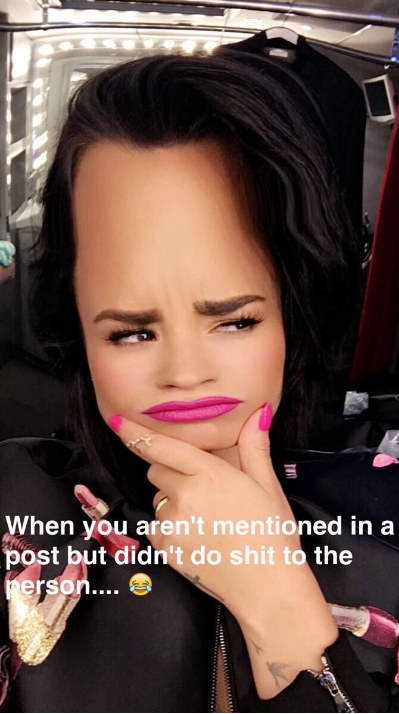 AWKWARD.
Credit: Buzzfeed