THE BLAC CHYNA/KYLIE JENNER BEEF HAS BEEN SQUASHED!
—Allegedly—
Well, actually they are *claiming* there was never any beef to begin with. But that's pretty far-fetched based on the loooooong drawn out drama that both Blac Chyna and multiple members of the Kardashian family have alluded to on social media.
So, how the heck did this happen? Let's get caught up, shall we?
On Thursday, Kylie uploaded a picture of her with Blac Chyna to her Snapchat, and captioned it "When we've been best friends the whole time .."…
THEN, Blac Chyna snapped a similar picture of her and Kylie, captioned "Hanging out with my lil sis"…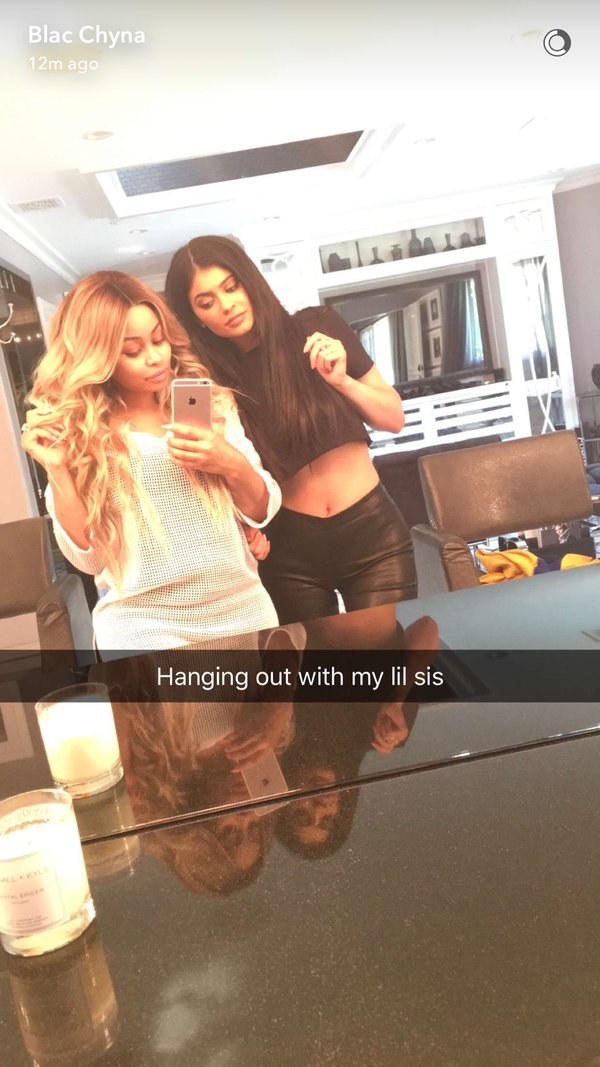 …and Blac Chyna also uploaded a face swap of the two of them, so you know their friendship is "real!"
Cool. So Kylie *CLAIMS* she and Blac Chyna have been friends the entire time.
For some reason, we're still not buying it. Maybe Kris Jenner paid for a truce? Or a new reality show about the Rob/Blac Chyna/Tyga/Kylie Brady Bunch?
di
Also On RadioNOW 100.9: