I thought it was time to take this whole "F*ckboy* movement into my own hands…
Sooo, damn near everyone has been posting and reposting these viral videos of [typically] DUDES trying to talk about the tell-tale signs of F*ckboy-ness. Which is great… I guess.
HOWEVER, I have a slight issue with dudes being the one's spearheading this whole "You Might Be A F*ckboy If.." movement, when 9 times out of 10 they consider themselves a "reformed f*ckboy."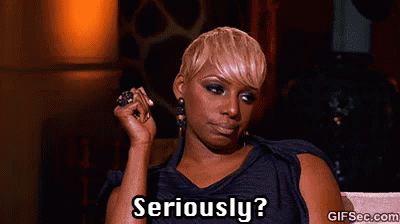 So, my friend Ashley and I came up with a novel idea: Shouldn't the women who actually have experience DATING these f*ckboys be the ones getting brutally honest about what f*ckboys do?
Yeah, we thought so too; so that's exactly what we did!
Check out our video blog below.. I PROMISE it will be 11 minutes of share-worthy awesomeness!
[FYI: The title of the video is "You Might Be A F*ckboy If.." so consider this your warning that there might be some strong language… cuz ya' can't have a f*ckboy without the f*ck, obviously.] ENJOY!
Spoiler alert: the end is the BEST part ;-)
Also On RadioNOW 100.9: